Image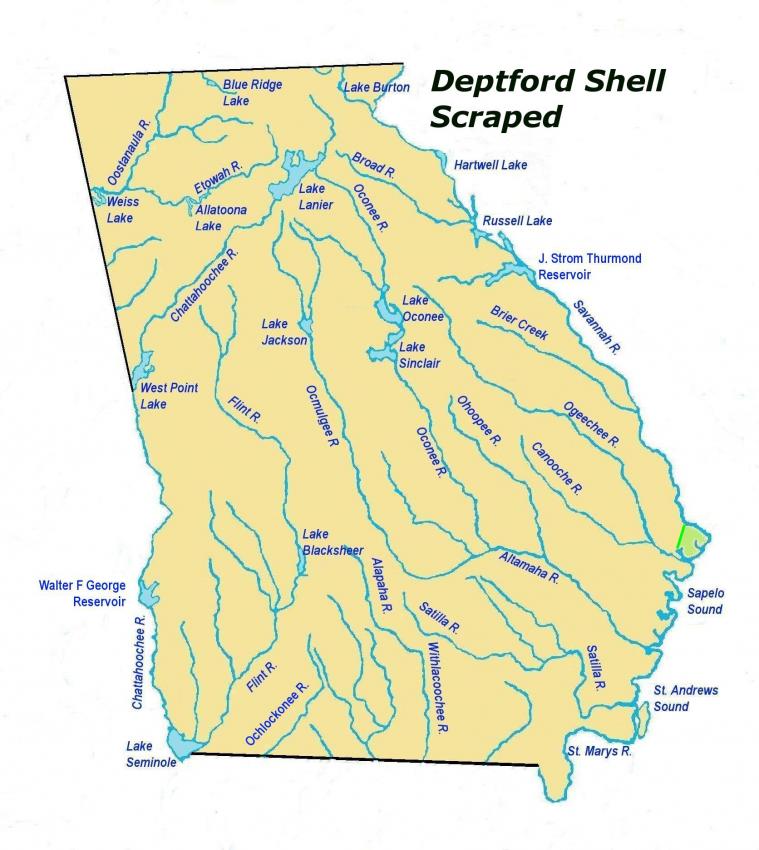 Background
Recognized recently from a reanalysis of sherds from the Deptford site conducted at the University of Georgia.
Sorting Criteria
Scraping by the edge of an arc shell on the surface of grit-tempered pottery.
Geographical Range
Only known from Deptford site (9Ch2) on the Georgia Coast at present.
Chronological Range
Presumably Middle Woodland.
Pottery Image(s)
Image