Image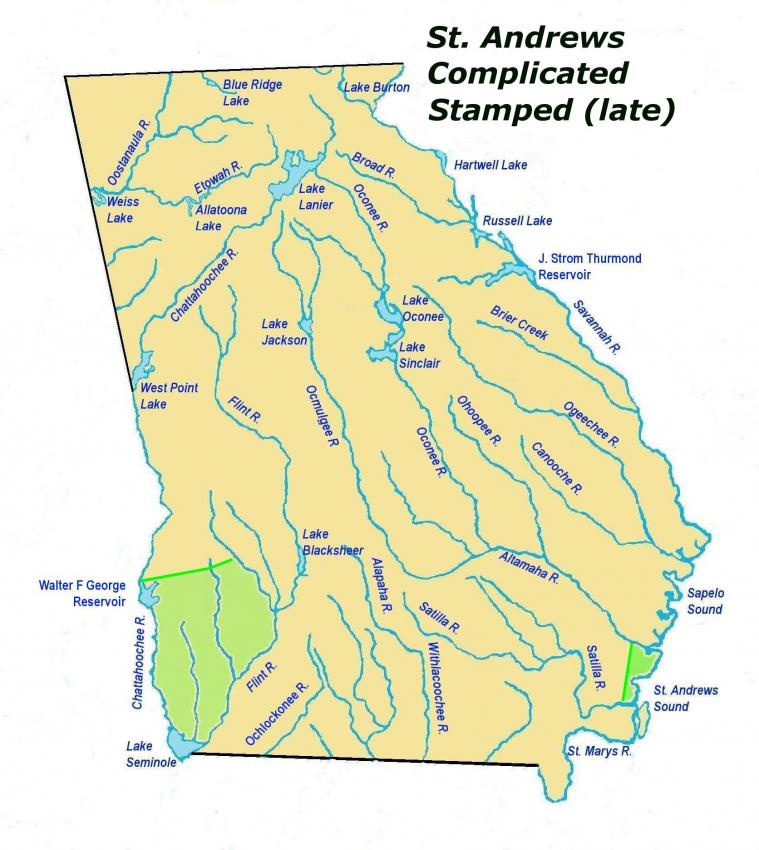 Sorting Criteria
Rectangular complicated stamping on sand / grit-tempered pottery. Execution of the stamping includes designs that are larger and bolder than in the Early Variety. Rims are folded and are either straight or incurved and are the defining characteristic of the Late variety.
Geographical Range
Northwestern Florida Coast.
Chronological Range
Late Woodland Weeden Island I period.