Image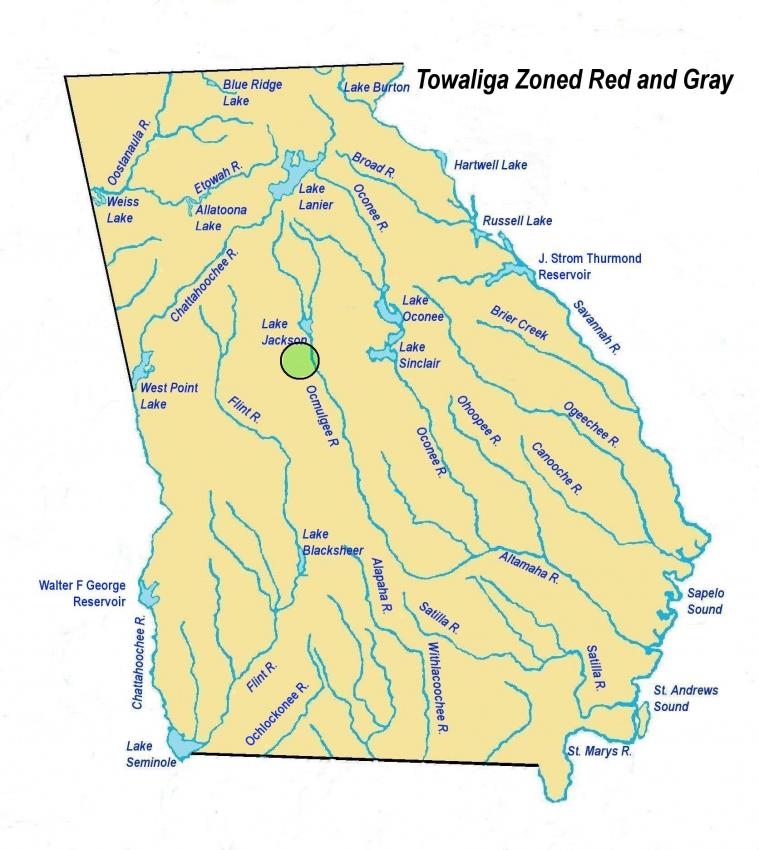 Background
Named after the Towaliga River. Robert Wauchope defined this type of material in Monroe County.
Sorting Criteria
Painted fine sand-tempered pottery. Design is vertical red, gray, or tan panels with straight or zigzag borders. Known vessel forms are non globular jar with tall vertical out-curved neck and jars in the Etowah-Lamar tradition.
Geographical Range
Lower Piedmont around the Ocmulgee River.
Chronological Range
Wauchope says Protohistoric, whenever that is, but this material is probably late 17th to early 18th century in date. Historic Creek.
Pottery Image(s)
Image