Image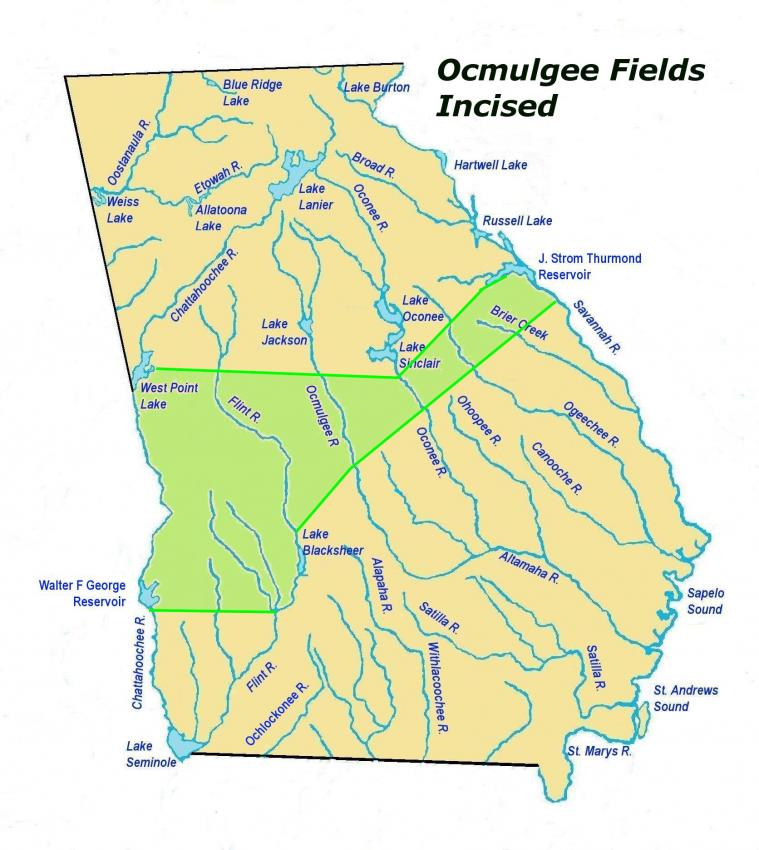 Background
Named by Jesse Jennings and Charles Fairbanks. Fairbanks thought that this type evolved directly out of Lamar Bold Incised. Related to Aucilla Incised. Named after Ocmulgee Fields at Ocmulgee National Monument in Macon.
Sorting Criteria
Poorly executed incising on grit-tempered pottery. In rare occasions crushed shell tempering is used. Incised lines are usually smoothed over. Designs include scrolls, guilloches, combined scrolls and straight lines, chevrons, and horizontal lines parallel to the lip. Known vessel forms include Cazuela bowls and open bowls. On Cazuela bowls, the design is restricted to the rim area. On open bowls, the design is restricted to the upper and interior surfaces of the rims. Rim forms are insloped or incurved on cazuelas and out-flared for the open bowls.
Geographical Range
The Macon area.
Chronological Range
Late 17th to early 18th centuries A.D.
Pottery Image(s)
Image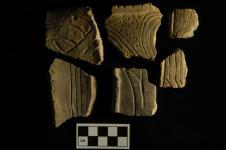 Image