Image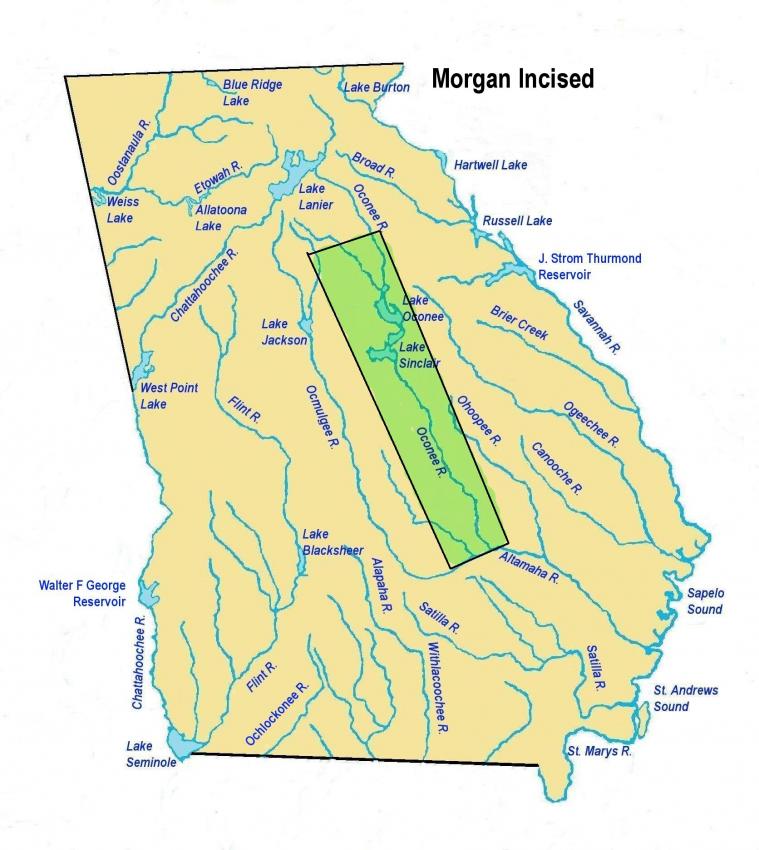 Background
Named after Morgan County, Georgia. First found by Mark Williams at the Joe Bell site, 9Mg28, at the junction of the Apalachee and Oconee Rivers, now under Lake Oconee. The formal recognition of this type was by Marvin Smith at the Dyar site, 9Ge5, now also in Lake Oconee.
Sorting Criteria
Cross-hatched fine incised designs, which are frequently zoned, on grit-tempered pottery. Incised designs are usually found on the necks of the vess els in alternating patterns of zones of cross-hatched lines followed by zones of parallel lines vertical to the neck of the vessel. Incised lines are fine, but deep and bold in execution. The designs were made when the clay of the vessel was still plastic, forming rough edges around the incisions, thus making this type easily distinguishable from Lamar Bold Incised. Vessel forms are globular bodied jars with straight necks. Rims are usually decorated with folded and hollow cane punctated rim strips. A form with four castellations or peaks has also been observed. Nodes are frequently placed around the shoulders of the vessels.
Geographical Range
The Piedmont Oconee River drainage.
Chronological Range
Late Mississippian, Lamar period, Duvall phase.
Pottery Image(s)
Image