Image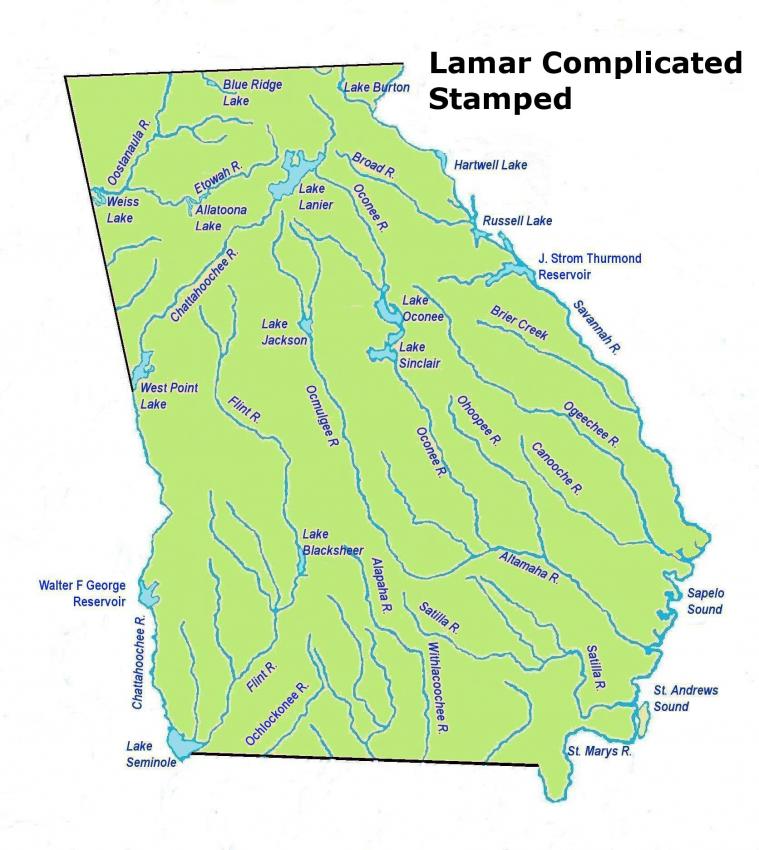 Background
Named after the Lamar site, 9Bi2, by Jesse Jennings and Charles Fairbanks, although James Ford and Arthur Kelly had recognized it since 1934.
Sorting Criteria
Complicated stamping on grit-tempered pottery. Designs are composed of curvilinear and rectilinear elements. Most designs are not as clear as the ones shown above. Vessels are jar forms, slightly constricted below the orifice. Rims are out-flaring and are folded and then pinched, crimped, notched, or punctated. The width of folded rims increases through the Late Mississippian period from about 12 millimeters to 25 millimeters or more in the historic period.
Geographical Range
Occurs over the entire state of Georgia into Alabama, South Carolina, Tennessee, North Carolina, and northern Florida.
Chronological Range
Late Mississippian Lamar Period.
Pottery Image(s)
Image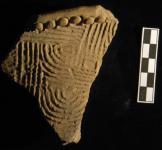 Image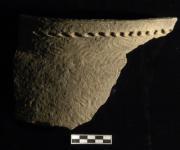 Image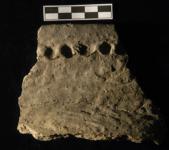 Image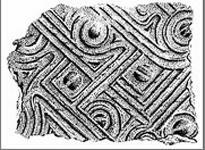 Image