Image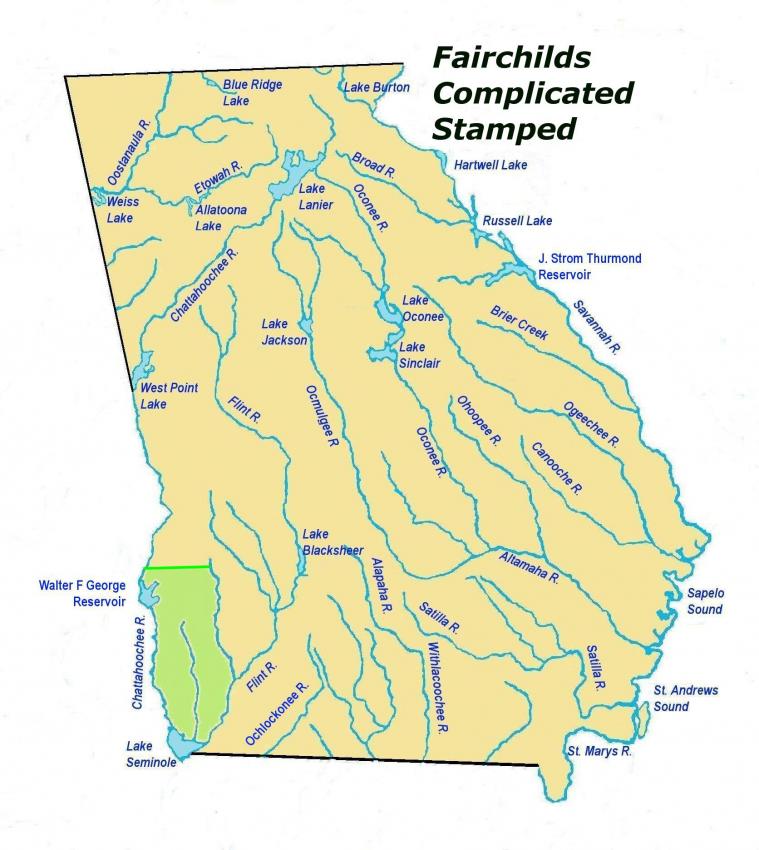 Background
The Fairchilds Landing site, 9Se14, was a shell midden on the bank of the Chattahoochee River in Seminole County. This site is presently under Lake Seminole. Joseph Caldwell wrote a draft of the report of this site. Betty Smith edited it, but it has never been published to date. It is unknown if anyone has used this type name anywhere except Caldwell at the Fairchilds Landing site. He used the name for a late variety of Swift Creek that he saw there.
Sorting Criteria
This type is an equivalent of Swift Creek Complicated Stamped, but the designs have poorer impressions, the rim folds are wider, and there are fewer designs.
Geographical Range
Lower Chattahoochee River valley.
Chronological Range
Late-Middle Woodland, Late Swift Creek period.