Image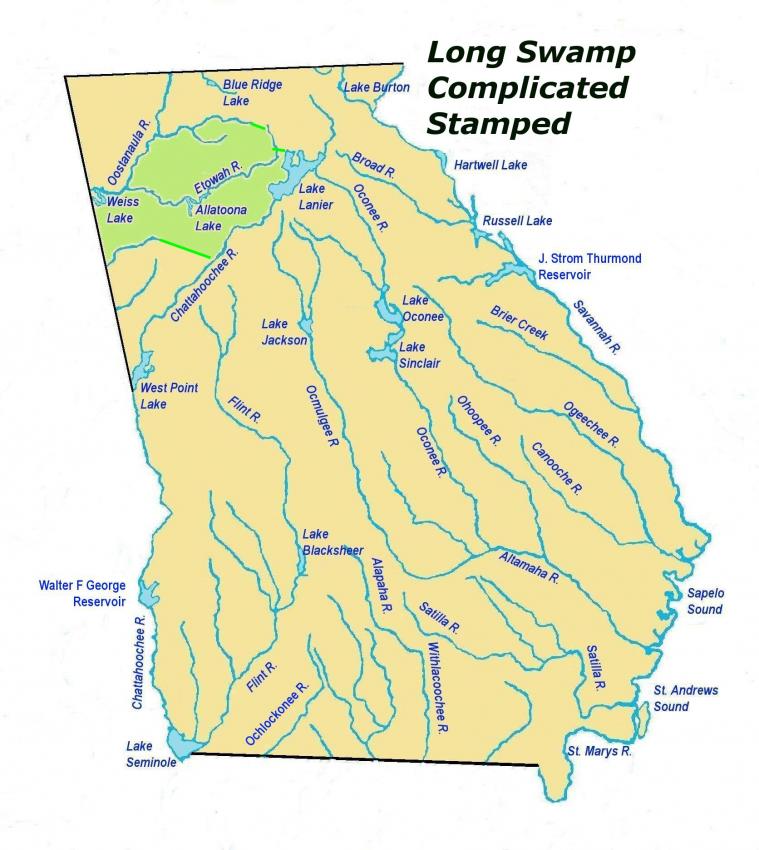 Background
This type was defined by Robert Wauchope in the late 1940s. This name was possibly dropped, according to Joseph Caldwell, in favor of Etowah Complicated Stamped.
Sorting Criteria
Complicated stamping on grit-tempered pottery. The stamped designs are of low relief and are difficult to see. The most common motif is a gourd or jar-shaped element enclosing a rectilinear staple-shaped or three-sided unit in its swollen portion. A series of these designs are arranged in lines on the vessel, alternately facing in and out. Short lines, jiggles and blobs were used as filler between the lines. Known vessel forms include deep conoidal wide-mouth jars with slight shoulders, restricted necks, and flaring outcurved rim. The lips on these vessels were usually rounded.
Geographical Range
Northwestern Georgia in the Lake Allatoona area.
Chronological Range
Middle to Late Mississippian.
Pottery Image(s)
Image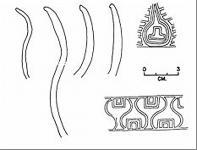 Image