Image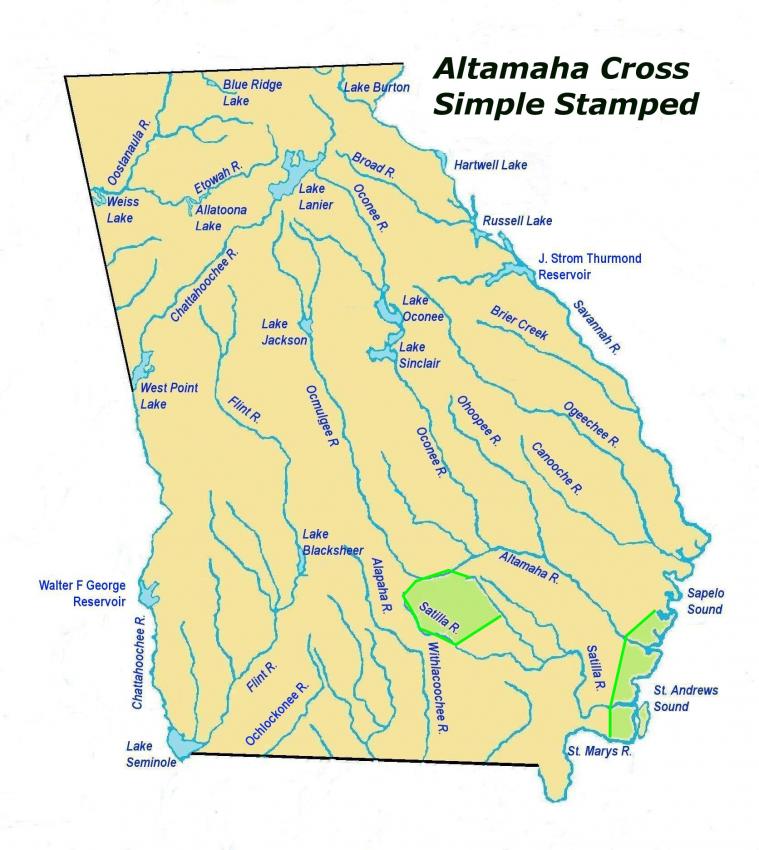 Background
Named after the Altamaha River. This was originally King George Malleated, was changed to Altamaha Malleated, and then to Altamaha Complicated Stamped. Also see Altamaha Line Blocked for comparison. By 1969 it was clear to Caldwell that the design was made by successive application of a simple stamped paddle. He used this term at that time for the type, and this actually makes more sense than the Line Block name, although the former is quite common in the literature now. We now recognize that Altamaha Cross Simple Stamped and Altamaha Line Blocked are two distinct types.
Sorting Criteria
Simple stamping at angles ranging from 90 degrees to ca. 30 degrees on grit-tempered pottery.
Geographical Range
This type is only known on the Georgia Coast, most likely around the mouth of the Altamaha River.
Chronological Range
This is a 17th century historic pottery type.
Pottery Image(s)
Image